Injection Grade Hyaluronic Acid is mainly used for intra-articular and intra-ocular preparations.
Injection Grade HA is widely used in plastic surgery, joint dysfunctions of human or animals (horse, dogs etc.), preventing postsurgical tissue adhesion and drug carrier.
Sodium Hyaluronate is a natural part of the human body why it is highly suitable for many applications within the field of medicine and related aids. It is used in ophthalmology, orthopedics and cosmetic surgery. With the researching and development of application in medicine area, hyaluronic acid`s application as HA-supplementation and medical treatment material will be one major stream in health care Industry.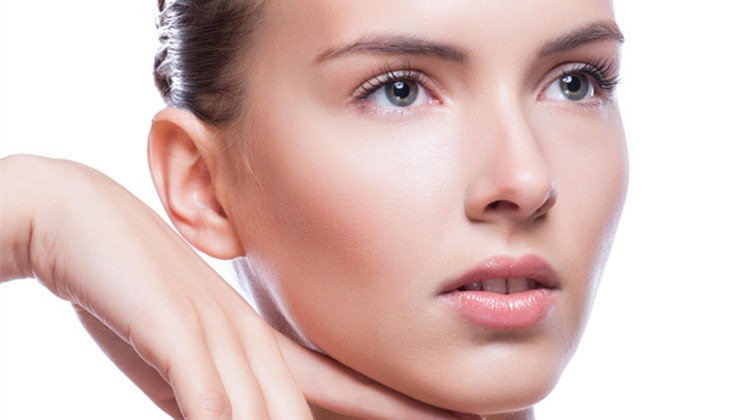 Specification
| | |
| --- | --- |
| Appearance | White powder |
| Hyaluronic acid | ≥98% |
| Molecular weight | ≥2.0 X 106 Da |
| PH | 6.0-7.5 |
| Loss on drying | ≤8% |
| Protein | ≤0.05% |
| Nitrogen | 2.0%-3.0% |
| Heavy metal | ≤10ppm |
| Bacterial counts | ≤80cfu/g |
| Mold and Yeast | ≤10cfu/g |
| Endotoxin | ≤0.5eu/mg |

Advantage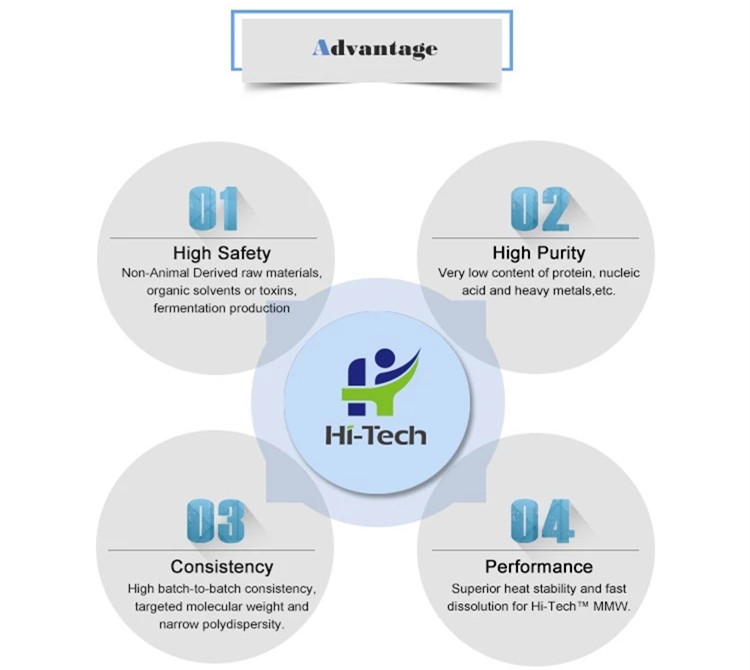 Package
About Us
Qufu Hi-Tech Trading Co., Ltd is committed to research and development, manufacturing ,sales and marketing of high quality and affordable hyaluronic acid, chondroitin sulfate and poly-γ-glutamic acid series products .The company situated at Qufu High-Tech Development Zone-----hometown of Confucius.
As specialist in the R&D of hyaluronic acid, chondroitin sulfate and poly-γ-glutamic acid products in China , we have been the global leader in raw materials market.
Our plants meet the GMP requirement. We have automatic fermentation and purification equipment, perfect quality management system and modern testing methods. Our productive process has already reached CE, ISO9001:2008 Quality Management System. We have expertise and professors specializing in researching HA series for pharmacy, health food, cosmetic and beauty products.
In addition, we offer our customers OEM and private labeling services to create your own unique line of products.
Different from the common sense of trading company, Hi-Tech is closely linked with some other competent manufacturers. To strengthen the ability of production and processing.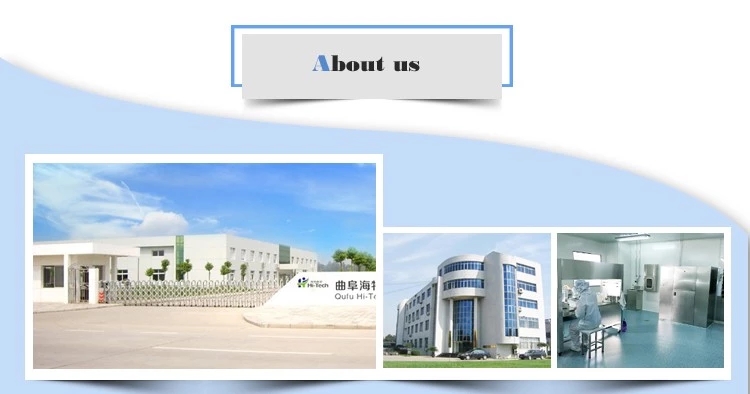 Shipping