1060 0.25mm Aluminum Circle For Household Kitchen Utensiles:
Aluminum wafers are widely used in electronics, daily chemicals, medicine, culture and education, and auto parts. Electrical, thermal insulation, machinery manufacturing, automotive, aerospace, military, mold, construction, printing and other industries. Such as kitchen utensils such as non-stick pans, pressure cookers, and other hardware such as lampshades, water heater casings, stretching tanks, etc., is one of the largest aluminum alloy sheet and strip deep processing products.

Product parameters:
Alloy

Temper

(mm)

Thickness

(mm)

Width

(mm)

Remarks

1050/1060/

1100

O

H12 H22

H14 H24

H18 H32

H111

H112

etc

0.25-6.0

50-1200

Products` various specifications by customers` requirement

3003/3004/3005/3105

5005/5052/

5754/5083
Chencial Composition

Grade

Si

Fe

Cu

Mn

Mg

Cr

Zn

Ti

Al

1050

0.25

0.4

0.05

0.05

0.05

-

0.05

0.03

99.5

1060

0.25

0.35

0.05

0.03

0.03

-

0.05

0.03

99.6

1100

Si+Fe:0.95

0.05-0.40

0.05

-

-

0.1

-

99

3003

0.6

0.7

0.05-0.20

1.0-1.5

-

-

0.1

-

3004

0.3

0.7

0.25

1.0-1.5

0.8

-

0.25

-

remains

3105

0.6

0.7

0.3

0.30-0.8

0.20-0.8

0.2

0.4

0.1

remains
Besides,Aluminum wafers have the following characteristics:
1.Corrosion resistance
2.Fine finished polish
3.Perfect dimension
4.High durability
5.High strength
6.Smooth surface
7.Round design and shape
Application:
household kitchen utensils,electrical equipment,heat preservation,lamp shape,molds,printing and so on.


Packaging and Delivery:
Everwin's aluminum products meet export standards. Plastic film and kraft paper can be covered according to customer needs. In addition, wooden boxes or wooden pallets are used to protect the product from damage during transportation. Customers can choose any of them to facilitate them.
1. Place the aluminum pan on a wooden pallet or wooden box, wrap it perfectly with waterproof craft paper, and then fix it with a narrow strip of iron.
2.Container: 20 ft GP: 5988 mm (length) x 2352 mm (width) x 2393 mm (height), loaded 18 to 25 tons.
40 feet GP: 12032 mm (length) x 2352 mm (width) x 2393 mm (height), loading 20 to 28 tons.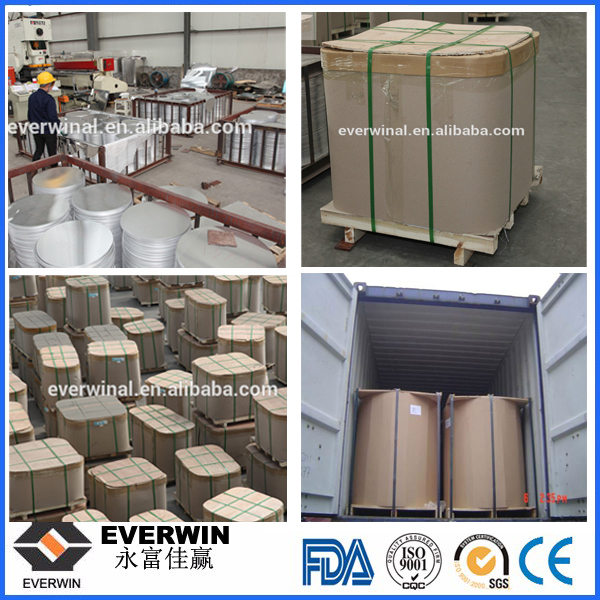 Company Introduction:
Henan Everwin Trade Co., Ltd. is jointly invested and founded by 6 famous factories.As a professional manufacturer &trading company of aluminum processing and decorative materials,we own continuous casting and rolling lines,hot rolling lines,cold rolling lines,automatic roller painting lines,automatic embossing production lines,transverse shear prodcution lines,tension leveller,annealing furnace,cutting machines.
We always insist "Customer First,Take Customer Requirements as the Center".Meeting customers different requirements is our permanent ,unchangeable of us.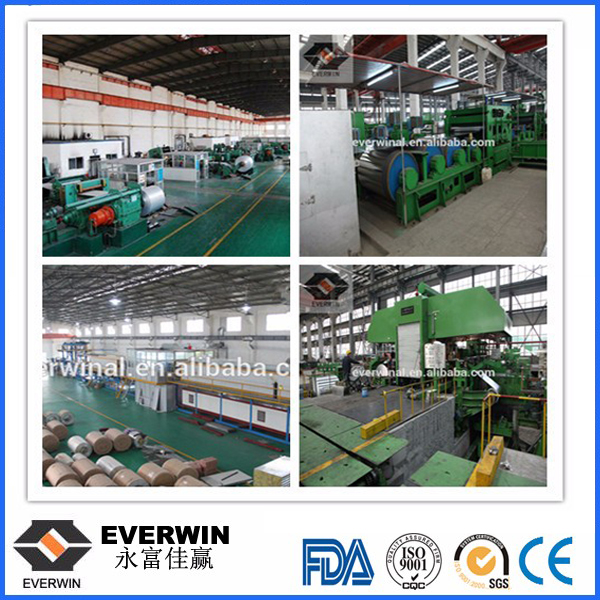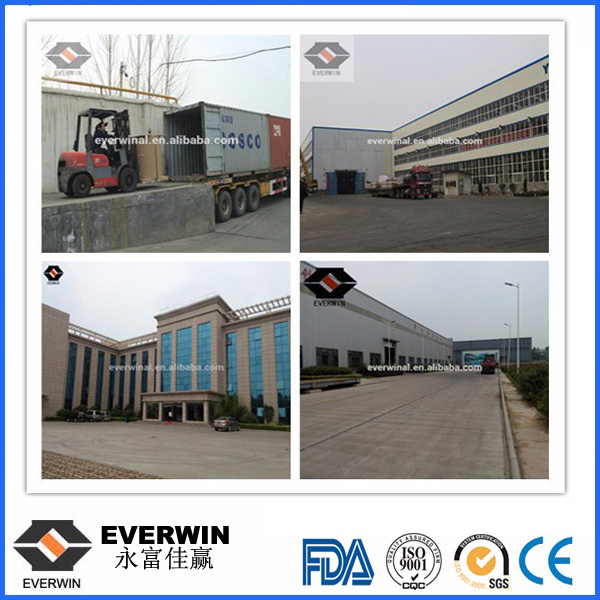 Our Service:
1. We have 10 years of experience in foreign trade team, can provide customers with high quality products and professional services.
2. we can deliver on time according to the contract; timely solve the problems in the transportation process;
3.good reputation of cooperation, good quality can be well guaranteed;
4. provides good after-sales service, if the goods arrive damaged after your company, we can solve the problem in the first time;


Other Products:
Our main products include 1,3,5,8 series of Aluminum Circle,Aluminum Container Foil,Aluminium Plate,Rolling Coated Aluminum Ceiling,Aluminum Foil,Aluminium Strip Coil,aluminum steel,aluminum bar,aluminum wire,aluminum ingot,aluminum powder,alumina with annual capacity 800,000 tons.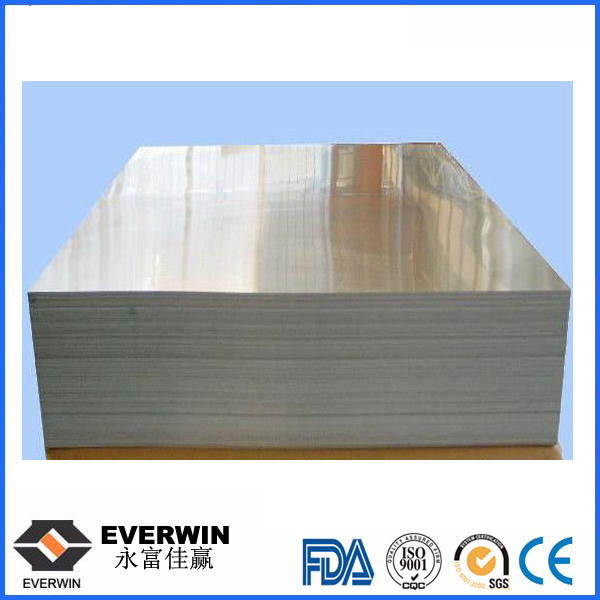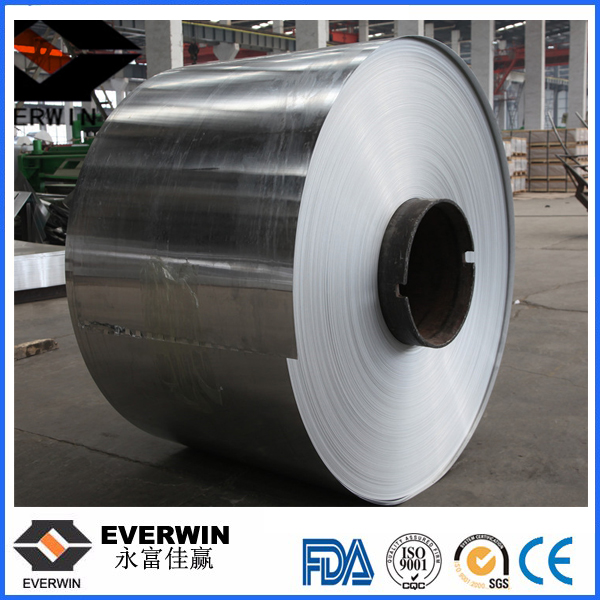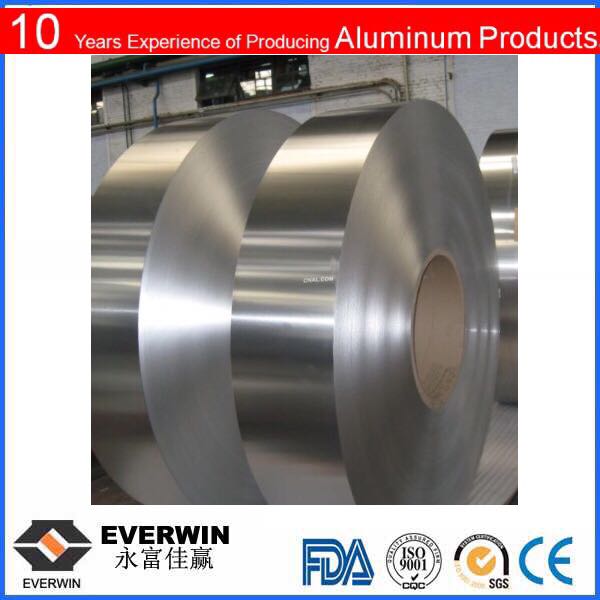 If you have any question,please feel free to contact me: